An Icelandic-Slovak collaborative project on language teaching and technology
Image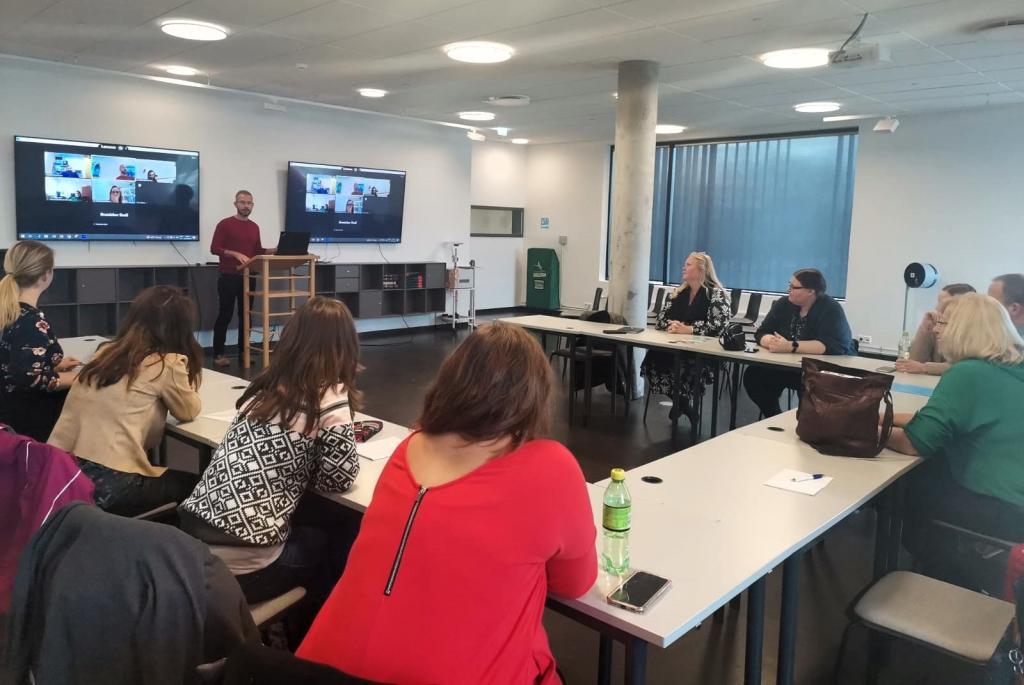 A collaborative project between language teachers and experts from Constantine the Philosopher University in Nitra, Slovakia, The Árni Magnússon Institute for Icelandic Studies, Icelandic as a Second Language at the University of Iceland, and the Vigdís International Centre was recently launched.
The main focus of the project is on sharing knowledge and experience in teaching national languages to foreign students, such as exchange students and immigrants, both on-site and through distance learning. Additionally, the project aims to discuss the latest technology and methods in second language teaching. The project is supported by the EEA and Norway Grants in Iceland, Liechtenstein, and Norway.
The project started with a visit of the Slovakian group to Iceland, where they participated in a week-long programme that included a workshop with the Icelandic participants and a three-day introductory language course in Slovak as a foreign language in Veröld - House of Vigdís. 
Branislav Bédi, project manager of the International Office of the Árni Magnússon Institute, is leading the collaborative project.